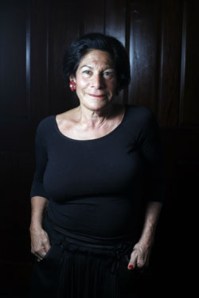 Natavia Lowery had a close and troubled relationship with her boss Linda Stein. That's according to the testimony of Stein's coworkers at Prudential Douglas Elliman's top brokers.
According to broker Louise Stocker, Ms. Lowery had said, "We're going to have to put an end to this," when asked about working for Stein a couple of days before Stein's October 2007 murder. Ms. Stocker's testimony came on Thursday, during the second week of the prosecution's case.
Stein, 62, could not grip with her right hand after treatment for breast cancer, and needed assistance washing her hair, putting on makeup or buttoning her shirt. Ms. Lowery, then 25, helped her with all these basic tasks, Ronald Tardanico, the Douglas Elliman broker who hired Ms. Lowery, testified on Friday.
Mr. Tardanico testified that the young assistant approached him in mid-October, after working for Stein for three months, asking to change positions because she was finding it difficult to work with the broker. Ms. Lowery said Stein would often ask her to stay late into the evening "just to keep her company," Angelique Loffredo, a detective at the 19th Precinct, testified on Friday.
Ms. Lowery complained about being made to work late for no reason when the detective visited the Lowery family at their home on Montrose Avenue in Brooklyn. Sitting in the second row on Friday, Ms. Lowery's mother shook her head vigorously and whispered, "That's not true," until court security told her to be quiet.
Ms. Lowery said the broker yelled racial slurs at Puerto Rican construction workers in her presence. She grew skilled at calming her boss down and offering her "the purple pill," which helped calm her nerves, the detective testified.
Starting in August of 2007, Ms. Lowery began to transfer over $30,000 to herself from her boss's Wachovia and American Express accounts, a financial investigator for the Manhattan District Attorney's office also testified Friday in court.
Ms. Lowery used the money to pay off her student loans, buy plane tickets, take out cash to use for minor expense like cab rides, and, eventually, in December 2007 to pay for her first attorney in the murder trial.
Prosecutors played answering machine messages of Ms. Lowery impersonating her boss to pay of over $1,100 in student loans and open an American Express account.
In the second week of the trial, testimony flew by, often finishing ahead of schedule. Veteran prosecutor Joan Illuzzi-Orbon questioned witnesses with precision. A team of three defense attorneys from Neighborhood Defender Services of Harlem declined to cross-examine many witnesses or asked one or two brief questions.
The full wooden benches of the first week gave way to largely empty wooden benches, except for the two families—Stein's Upper East-siders dressed largely in black, and Ms. Lowery's family and friends from church in Brooklyn.
Prosecutors are expected to call more detectives, promising a more dramatic week if they show Ms. Lowery's confession to police at the 9th Precinct.