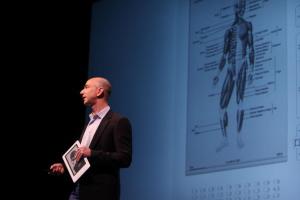 After almost a week, the standoff between Amazon and Macmillan may finally be nearing an end. According to the AP:
CEO John Sargent of Macmillan, which has been fighting Amazon over e-book prices, released a memo Thursday saying that a resolution was "near at hand." Amazon has been selling popular digital editions on its Kindle e-reader at $9.99, a price publishers believe is too low and could damage the value of books overall.

There was no immediate comment Thursday from Amazon, which has been strongly criticized by publishers, authors and agents. Sargent declined to comment beyond what was included in his memo, addressed to Macmillan authors and illustrators, but shared by the publisher with The Associated Press.
Macmillan wants an "agency" model for e-book sales, which would allow them more control over pricing and grant Amazon a fixed percentage of the revenue. This led Amazon to remove the "Buy" buttons from Macmillan titles last weekend. Stay tuned!