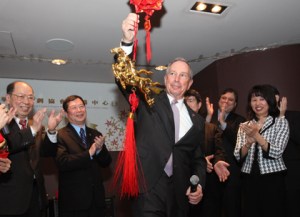 A News Junkie makes the case for David Paterson.
A googoo wants Paterson's Florida trip probed.
Tom DiNapoli takes the high road.
Mort Zuckerman plots a run as a Republican.
Only three city teachers were fired for incompetence.
It's front page news in The Times.
Rubber rooms are on the negotiating table.
Democrats and Republicans agree: don't delay tax refunds.
Paterson tries taxing Indian cigarette sales.
Annual audits and more detailed contracts for the WFP.
The WFP and Randy Mastro claim victory.
Dovere: "Cantor downplayed the idea that the spin-off would have any major significance in how DFS operates."
Gatemouth: "Bloomberg combines Obama's lack of outraged rhetorical with the Republican opposition to any reforms or consequences for the malefactors."
Judicial raises get unhooked from lawmaker raises.
Kirsten Gillibrand tries getting money for Calvin Butts.
More on Russell Simmons' outrage over Adequect.
The Post asks Greg Meeks and Malcolm Smith where they put that really big check.
Jay Walder gets a pat on the back.
Rocco Parascandola talks to another NYPD whistleblower.
And pictured above is Michael Bloomberg, who was in a senior center in Chinatown for the Lunar New Year.