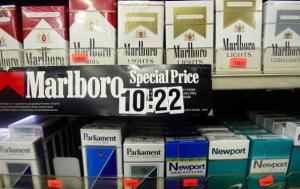 Last night, NYU played host to a panel discussion on "Hipster Culture and Its Legacies." This is the kind of academic activity that's difficult to report on with a straight face or even quite the right tone of irony, but NYU Local did its best.
The event consisted of three professors holding forth on the hipster in historical context, the blog reports. For example, according to Dr. Stephen Duncombe:
"The hipster is essentially a modern concept," dating back to mid-1800s France, where the bourgeoisie and bohemians appeared to culturally clash but actually existed in an interdependent relationship. The bohemians sold wares and produced art for the bourgeoisie, who in turn "loved, ate up, [and] consumed" the bohemian class.
Crucial questions went unanswered. Like, can people talk about "hipsters" without being totally mortifying? Does "hipster" even mean anything anyway? And how best might one indicate one's "hipster" status?
Well, not by standing outside your dorm smoking Parliaments with your hip, cold friends–not anymore.
NYU has banned smoking on public sidewalks near school buildings.
Reported DNAinfo this afternoon:
The ban will be fully implemented by fall 2010 with campus Public Safety officers and school administrators enforcing the rule.

"Students have gotten into the habit of smoking right outside the entryways of buildings, especially Bobst Library," Beckman said. "Based on recent studies and events, we believe it can be dangerous and led us to think we should implement the 15-foot smoking ban across NYU."
WHITHER THE HIPSTER.
(Also! See previous Observer coverage of panel discussions of hipsters, sort of a genre unto themselves, courtesy of Reid Pillifant.)