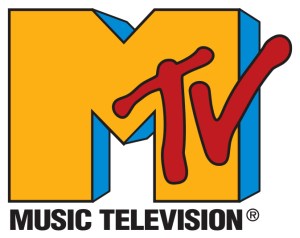 "Condé Nast is officially dropping the 'Publications' from its name.
"Workers have removed the word from the wall on the 11th floor of 4 Times Square, where Chairman S.I. Newhouse Jr., CEO Charles Townsend and other executives sit."
—New York Post, Feb 5, 2010

"For the first time in the network's 29-year history, MTV has decided to give the channel's iconic logo a face-lift, dropping the words 'Music Television.'"
—Los Angeles Times, Feb. 9, 2010
"One of the most famous slogans in television history has quietly been undergoing a change. In the last couple of months, 'It's Not TV. It's HBO' has become simply 'It's HBO' in on-air references."
—Broadcasting & Cable, Feb. 15, 2010
The reality of the media spindustrial complex, circa 2010, is that nobody wants to be in the business they are in anymore, or at least they don't want to fess up to it. And why should they, when investors or ad agencies routinely turn up their noses at anything with the whiff of "old media" mustiness about it? No one wants to hear that you had a pretty good year selling DVDs or publishing newspapers that people paid money for and sometimes even read. Never mind that the so-called old media routinely accounts for the great majority of most big media company revenue.
In this environment, it's not so much that having a name that is just so can solve all your problems, or that the wrong name can be a stink bomb. This is an inexact science. There are some cases where the name-tinkering is overdue (such as with MTV, where, as at sister network VH1—formerly "video hits one"—actual music videos have been scarce for years). But some media names that bear little literal relation to their actual business at hand does not seem to matter so much—like, say, News Corp., which, if the company were more literal, might be rechristened Fox News Corp. Does anyone care that CBS originally stood for Columbia Broadcasting System or that Gentleman's Quarterly hasn't been a "quarterly" for quite a long time? NBC Universal made a big deal last year out of changing the name of its Sci-Fi Channel to SyFy (oookay), but has stuck with the jumbly name MSNBC for its cable news outlet despite the fact that Microsoft sold its half of the channel years ago.
To those who dwell outside the media bubble, all this nomenclature can be bewildering. Consider Time Warner: The name has a nice ring, but it is muddled by divestitures that have scattered the name about. To wit, last year Time Warner Cable became a wholly separate company from Time Warner, but it continues to license the name from its old HQ. Plus, subsidiary Warner Music was split off from the company years ago, as was Time Life, a company under which collectible videos and CDs are sold (and which is now in bankruptcy proceedings). Meanwhile, publishing company Time Inc., which is still part of Time Warner, is still based in midtown's Time Life building and publishes Time magazine. Got it?
Similarly vexing is the co-existence of DreamWorks Studios and DreamWorks Animation, which were conceived under the same roof of the old DreamWorks SKG. The G—David Geffen—has moved on, leaving the S—Steven Spielberg—to run DreamWorks Studios, which recently set up its own shingle and struck a deal to have its films distributed by Walt Disney. But here's a wrinkle: The DreamWorks name is owned by DreamWorks Animation, now a wholly separate entity, which the K—Jeffrey Katzenberg—runs. Mr. Katzenberg is in fact a former Disney studio head whose biggest and fiercest competitor is now Disney and its animation juggernaut, Pixar Films. What happens if Mr. Spielberg wants to make an animated film or two and the familiar Dreamworks "boy fishing off a crescent moon" logo is paired with nemesis Disney's castle? The horror!
In general, a little simplicity can go a long way. Just take a gander at the media industry's twin bogeymen: Google, after all, is just Google. And Apple officially dropped the name "Computer" from its name three years ago. Its stock is up nearly 150 percent since then, a period during which most media stocks have dropped like so many outmoded letters on the 11th floor at 4 Times Square.