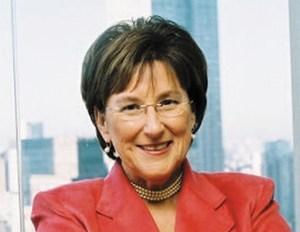 David Paterson's deputy secretary of public safety, Denise O'Donnell, has resigned–the first cabinet member to go, in the wake of this morning's Times story. City Room reports:
"The fact that the governor and members of the State Police have acknowledged direct contact with a woman who had filed for an order of protection against a senior member of the governor's staff is a very serious matter," [Ms. O'Donnell] wrote. "These actions are unacceptable regardless of their intent."
And so it begins.
State electeds are doing the following: sighing, vigorously repeating "no comment," and talking about the end. Al Sharpton is calling a meeting of black leaders on Saturday–to which Mr. Paterson is, not surprisingly, not invited.