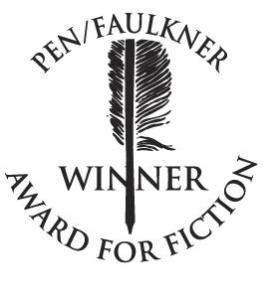 The PEN/Faulkner Foundation announced the nominees for its fiction award today–Sherman Alexie's War Dances, Barbara Kingsolver's The Lacuna, and Lorraine Lopez's Homicide Survivor's Picnic, Lorrie Moore's A Gate at the Stairs, and Colson Whitehead's Sag Harbor.
"I'm delighted by how richly American these books are," said judge Rilla Askew in a statement. "Elegant, funny, the pain often embedded in the laugh lines, these works range widely in terms of geography, era, and culture."
But what makes a book "richly American," anyway? Armed with our degree in American Studies, we scour the PEN press release for clues.
War Dances:
– Consists of "23 tragicomic short stories": Forgiving of its readers' attention span, maybe?

– Is "structurally inventive": Americans love feeling new and special. Totally.

– One piece "tells the vivid, off-kilter story of a Native American man's inadvertent murder of a black teenage burglar who breaks into his home": ALL OVER that shit.
The Lacuna:
– Kicks off with "World War II and post-war McCarthyism": Greatest Generation 4EVER.

– Protagonist is "son of Solomé, a beautiful and rash Mexican woman, and an American father (whom Solomé abandons in Washington, DC)": Reminds us that 'melting pot' is a facile metaphor for our often uneasy history of intercultural relations!

– Protagonist's journals "dredge up not only the perceptions they conceal but also a history larger than his own": Citizen of a vehemently individualistic society is forced to confront own insignificance. Is hard.
Homicide Survivor's Picnic:
– "The stories are set in various southern locations": The South, last bastion of American regional identity.

– Title story involves "a single mother," "a pregnant teenage daughter," and "murdered loved ones": America is violent, our homes are broken, and our teenagers are continually impregnating one another.
A Gate at the Stairs:
– "Takes place just after 9/11, a historical moment which generates subtle anxiety and dislocation well into the narrative": Check.
Sag Harbor:
– Protagonist "sheds the uniform of his Manhattan prep school": We yearn to mythologize but also humanize an elite class, and prep school is an ideal setting for this kind of thing.

– At prep school he "is one of the few African American students." Spends summers in "a predominantly African-American community": RACE.
– Describes protagonist's "BB gun fights, and his first summer job in an ice cream parlor": Totez.
Which is the MOST American? Which most "freshly express[es] the complex ways Americans believe and behave"?
Our gut says Sag Harbor (prep school/RACE/BB guns) or A Gate at the Stairs (9/11), but that is just our gut.
Decisions will be announced March 23. The PEN/Faulkner winner receives $15,000; the four non-winning nominees get $5,000 apiece.