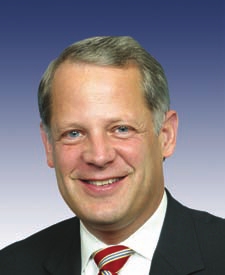 Rep. Steve Israel called on fellow Democrat Governor David Paterson urging him not to seek re-election, according to a source.
Israel made the pitch in a private phone call this morning, following a New York Times story alleging the governor and state police contacted a woman who was trying, without success, to complain about alleged domestic violence committed by a top aide to the governor.
A spokesperson for Israel, who represents parts of Suffolk County on Long Island, declined to comment.