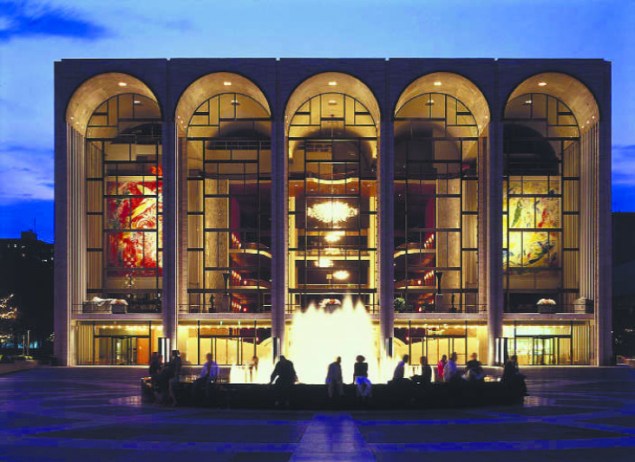 Peter Gelb, the general manager of the Metropolitan Opera, is not a man given to self-revealing gestures. In interviews he comes across as studiously bland—undramatic and unconfessional. He is soft-spoken, and while he is by all accounts an exacting, detail-oriented boss, he's not a performer, nor does he wear his heart on his sleeve.
He's not the kind of guy, in other words, who would give The New York Times interviews detailing his insecurities about his working-class background. He's not the kind of guy who would also tell The Times that to get things done in an opera house, you sometimes have to act operatically. Both of those insights came from his predecessor, Joseph Volpe, who started at the Met as a carpenter, rose over the course of three decades to the house's leadership and left in 2006; and whom Mr. Gelb hired last week to lead upcoming contract negotiations with the company's three major unions. The hire, an uncharacteristic and surprising move, reveals more about Mr. Gelb, and about the state of his company, than any other moment since he came to the Met.
It seems to be the very opposite of what Peter Gelb would do. He may be quiet and unprepossessing, but he clearly revels in exercising his power, and he has an inflexible, almost messianic sense of his mission, telling the New York Post last November, regarding opera fans displeased with the Met's offerings, "If they still hate what we're doing, I'm going to be trying my hardest to continue to do what I am doing, because I believe it's the only way to go."
Power-sharing wouldn't seem to come easily to him, particularly not when Mr. Volpe is involved. The transition from one administration to the other, in 2005 and 2006, was a rocky one. Mr. Volpe bristled when Mr. Gelb described the Met he was inheriting as "coasting," and Mr. Gelb, then and since, has seemed uninterested in reaching out to Mr. Volpe for advice.
Until, well, now. In going with a "team of rivals" approach to what could be very messy negotiations, Mr. Gelb has shown that he is, above all things, pragmatic, that he is willing to undergo some embarrassment—there's been an unpleasant aura surrounding the hire, one of running back to Daddy when things get tough—in order to achieve his goals. But unlike, say, Barack Obama's appointment of Hillary Clinton, Mr. Gelb's move looks like a cry for help, an admission that he can't do something that his predecessor could.
Coming from someone with surpassing confidence in his own abilities, it is a deeply unexpected decision, and that Mr. Gelb even considered it shows how profound the company's financial worries must be. Since the beginning of Mr. Gelb's administration, the Met budget has increased by about $60 million. Last year's million-dollar deficit will increase to about $4 million this year, with spending continuing to increase and hundreds of seats going unsold at some performances.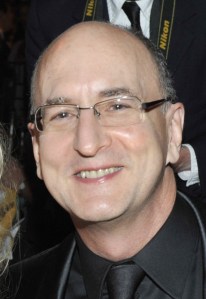 Since Mr. Gelb has stated that he thinks that substantial cuts in productions and marketing—the stuff people see—are a mistake, those deficits will continue, and likely worsen, in the next few seasons, barring another major gifts campaign or a revival in the economy that invigorates donations. Meanwhile, employee compensation—including both union and nonunion workers—is by far the Met's largest expense, accounting for more than two-thirds of its budget.
Mr. Gelb, who told The Times that he is still planning on "directing the strategy" for the union negotiations, could certainly have consulted Mr. Volpe privately if he was uncertain about the talks, or asked him to act as a more subtle go-between between the Met's management and the unions, where Mr. Volpe has maintained contacts. But with mounting deficits putting pressure on Mr. Gelb to achieve substantial concessions, he clearly believed that he needed a much grander gesture of goodwill toward the unions. And while the Met was not free from deficits under Mr. Volpe, his relations with the unions were consistently excellent. "Coasting," as Mr. Gelb is discovering, is not always a bad thing.
It likely contributed to his decision that Mr. Gelb's interactions with the unions over the past year have been as inauspicious as his predecessor's were amiable. The stagehands' union last spring refused his proposal of a 10 percent pay cut; they accepted the deferral of a promised increase in exchange for an yearlong extension of the current contract. Translation: status quo. The other two unions roundly refused to renegotiate unless they were permitted an audit of the Met's finances. The audit never happened, nor did any change in the contracts. Status quo again.
In October, the stagehands' union publicly balked at the possibility of using nonunion workers as part of the construction team for Robert Lepage's new production of Wagner's Ring cycle, slated for next season. And Mr. Gelb no doubt uneasily watched the Cleveland Orchestra's brief strike last month, which raised the specter of more walkouts in the classical music world; the singers' union executive director, Alan S. Gordon, told The Observer last week that the Met's orchestra is considered the most likely of the company's three major unions to strike.
Such a walkout would be devastating to the carefully constructed public image of the Met, highlighting the company's financial troubles, agitating the board and affecting ticket sales and donations. The hiring of Mr. Volpe indicates that Mr. Gelb considers a strike a very real possibility, and is determined to do most anything to prevent it.
Anything, that is, except admit that these issues are within his purview. As The Times reported on Saturday, "Mr. Gelb said the job of running the Met had grown so complex that he did not have time to handle the negotiations personally." "I can't do everything," he complained to The Wall Street Journal. But the union contracts account for a huge percentage of the Met's budget. Surely Mr. Gelb must have known that this would be a just-as-huge percentage of his job.
Mr. Gelb goes to great lengths to display his interest in the nitty-gritty aspects of opera production. Profiles this past fall in both The Times and the Post, for example, included remarkably similar accounts of him tinkering with stage lighting levels. But for all his tireless emphasis on theatricality, Mr. Gelb is not really a man of the theater, which may also explain why all three of the big new productions this fall—Tosca, Hoffmann and Carmen—were widely considered drab and dull. From securing union contracts to actually having a taste for what plays onstage, when it comes to the meat-and-potatoes, nuts-and-bolts aspects of actually putting on a compelling show, he loses interest, thinks it's not his job. After all, "I can't do everything."
Only time will tell if Mr. Gelb's move is the bold decision of a mature leader or the chink in the armor of an anxious one. It certainly proves the truth of something he told The Times in September about his tenure thus far, one of the only confessions you'll ever hear from Peter Gelb: "I didn't understand fully how difficult it was going to be."
Zwoolfe@observer.com