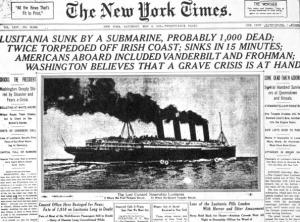 The New York Times Company turned a profit in the fourth quarter of 2009, resulting in an overall profit for the year. The Times reports today that the quarter's net income of $90.9 million allowed for "a modest profit for the year, $19.9 million, compared with a loss of $57.8 million in 2008."
How did they do it? Not through ad revenue:
In the quarter, newspaper ad revenue fell 17.1 percent, compared to a 30 percent decline over the first three quarters, similar to the trends reported by other major publishers. The continued fall in print advertising — 20 percent in the quarter — was offset slightly by 4.1 percent increased revenue from newspaper Web sites….

In a statement, Janet L. Robinson, the president and chief executive, signaled that print advertising would keep shrinking in the first quarter of 2010, albeit more slowly. "We expect the rate of decline for print advertising to continue to improve modestly," she said.
No, The Times made its money through old-fashioned hard work and responsibility. Also:
– Freezing pension plans

– Selling WQXR-FM

– Closing City and Suburban, "a money-losing distribution subsidiary."

– "Wringing some $20 million in yearly labor costs from the unions at The Boston Globe in bitter contract talks last spring."