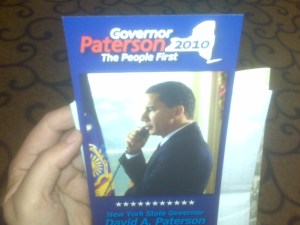 ALBANY—Here's a flier for Governor David Paterson's reception tonight in Albany, which is taking place roughly at the same time as a number of other receptions, all part of the N.Y.S. Association of Black and Puerto Rican Legislators Conference.
Someone tried handing one of these fliers to Public Advocate Bill de Blasio, who politely declined, saying he already had one.
"They're ubiquitous," he said.