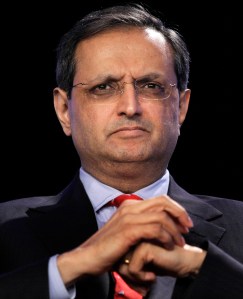 Citibank began a blog on Monday. The new site–cleverly titled Citi Blog–posted six videos and an introduction by CEO Vikram Pandit.
The videos are predictable, scripted affairs, with the sprinkeld strains of a few piano keys at each transition. Mr. Pandit uses the word "globality" in his.
"Being in more than 100 countries means we have a range of perspectives, and we hope this site will encourage lots of discussion, ideas and debate," Mr. Pandit wrote in his intro.
So far? Zero comments.