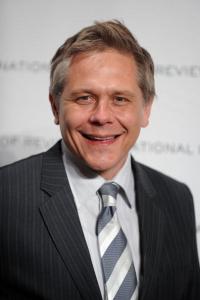 Although Walter Kirn's novel Up in the Air was adapted into one of the year's top Oscar contenders, Kirn received no tickets to the award ceremony. He has been reduced to tweeting his indignation.
"Caution to writers: Don't expect that because you write a novel that becomes an Oscar-nominated film that you'll be invited to the Oscars," he wrote yesterday afternoon.
He said he'd begged Paramount and even thought about trying to get in by requesting press credentials. Kirn compared himself to a pilfered natural resource: "Novelists are like oil in H'wood: they drill us, pipeline us, pump us and then burn us."
Paramount told the paper that they are "respectfully waiting" for the Academy to grant more seats.