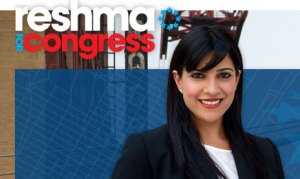 The Democratic primary is eight months away, but challenger Reshma Saujani has already launched a robocall to voters.
A reader on the East Side with a landline in his apartment said he received the call last night. A spokesman for the campaign confirmed the call, but did not provide a copy of it.
The spokesman said the call invited people to visit Saujani's web site, and was primarily used to introduce her to a large number of people. The spokesman did not say who was the target audience, or how many calls were sent out.
Saujani is running in a primary against Rep. Carolyn Maloney, who at one time considered vacating her seat for a run for Senate. Maloney ultimately decided to run for re-election, and has been gearing up for this primary. Yesterday, Maloney held a fund-raiser that her aides said brought in $100,000.
It's pretty early for robocalls, but like another longtime incumbent, Sheldon Silver, has demonstrated, are sometimes deployed before an election is even on the radar for most voters.