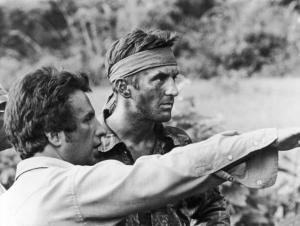 Today, the The Times interviews Andrey Ternovskiy, the Russian 17-year-old who founded Chatroulette.
According to The Times, he is "effervescent," "inquisitive," "polite, excited, and eager."
He is anti-naked-person ("I want a clean site"), pro-Chatroulette-map ("I enjoy it"), and anti-selling-the-site, despite numerous offers ("I think that some of them are not serious, they are only offering me $1 million").
Basically he is just an ordinary nerd. His peers, like many teens, can be cruel. "At first I showed it to my friends and they criticized it," he tells The Times. "They asked why anyone would want to use it."
But while he may be polite, eager, and criticized by his peers, Ternovskiy would have you know that he is no weenie. The Deer Hunter's Russian Roulette scene inspired the site's name, he says, which sort of casts the element of chance in high-risk terms: a bullet in the brain, or a middle middle-aged guy masturbating?