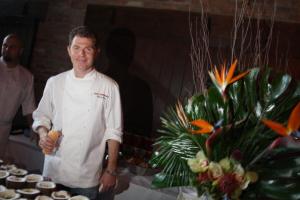 Celebrity chefs who cheat employees! Brooklyn rabbis who molest young boys! "College-age" people who get angry and arrested at MTA meetings!
A Harlem high school janitor steals from his employer to pay his sons' boarding school tuition; plus, murder and identity theft among the Russians of Brooklyn.
The Daily News blurs the myth and the reality of organized crime. So does a new museum in the East Village.
And today's ominous headline of mystery: "Brooklynite Splashed With Acid After Dog Barks at Man in Black."