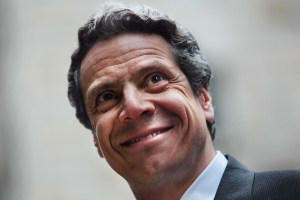 On a conference call this afternoon, Attorney General Andrew Cuomo dispelled the notion that he's closed the investigation into Steve Rattner and the alleged kickbacks paid by his former firm, the Quadrangle Group.
"Those were false reports. That's an ongoing matter — we have no updates at this time," Mr. Cuomo said, according to Politico's Ben Smith.
The questions came after David Loglisci, a former deputy comptroller, pleaded guilty today to a felony violation of the state's general business law, the sixth person convicted so far.
With Mr. Cuomo still poking around, Mr. Rattner remains–as Max Abelson detailed last week–in limbo.