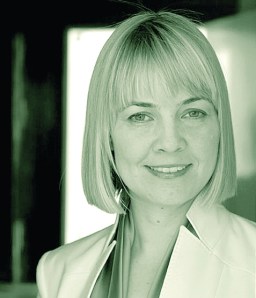 On the evening of Sunday, Feb. 28, about 60 people gathered at the Soho home of high-end-art adviser Thea Westreich to take in a live performance by the avant-garde cellist and composer Alex Waterman. Most of those present were supporters of Mr. Waterman who had purchased $550 limited-edition boxed sets of his latest work, and Ms. Westreich, the artist's longtime patron, had cooked for them a dinner of lamb tagine.
"It wasn't a glittery event—everybody sat on the floor!" said Ms. Westreich with pride the following afternoon. "It wasn't a bunch of rich patrons. This was people interacting, and when you sat around after the performance, you were hearing people talk." Some 25 guests were still hanging out and drinking beer at 2 a.m., the 67-year-old said with delight—and not because they had paid all that money to be there but because they "really wanted to be together."
Welcome to the New York art world in 2010, where it's never about the money, even when it is.
Ms. Westreich walked as she talked, giving The Observer a tour around the former Dia building on 22nd Street, where art handlers and artists were busy preparing for the imminent opening of a new, self-consciously scrappy art fair called the Independent. Ms. Westreich, who served as a creative adviser on the project along with White Columns director Matthew Higgs, moved with purpose. At her side was the diminutive co-founder of the Independent, a media-savvy Chelsea art dealer named Elizabeth Dee, whose profile in this city grew significantly thanks to a yearlong event and exhibition series known as the X Initiative, which she was running out of the Dia building until last month.
With that project behind her—the plan was always to shut X down after 12 months—Ms. Dee has turned her attention to the Independent, which will open Thursday with a party sponsored by ArtForum, and will run through Sunday as a complement to the much bigger, more traditional Armory Show taking place at the same time.
How is the Independent distinct from the Armory and all the other fairs that will be taking place around New York this week? For starters, according to Ms. Dee, the whole operation is gallery-run, as opposed to centrally organized, meaning everyone who is exhibiting knows the budget and is chipping in the same amount of money toward renting the space and covering operating costs. Furthermore, she said, the 30-some dealers who are participating will not be exhibiting their art in boring, boxy booths—instead, thanks to the layout of the four-story Dia building and the way co-directors Laura Mitterrand and Jayne Drost divided up the space, Independent will look more like a curated group show at a museum or gallery than a trade fair.
"Trust me, if you go to the Armory right now, it's just like people madly throwing up stuff on shitty walls," said Ms. Dee, who said she will have a booth at the Armory but promised that it would function as a critique of the fair system. "Here you have beautiful walls, beautiful light, and every floor feels really considered and different because everybody's project has really shaped the nature of the space."
As Ms. Westreich led The Observer around on Monday, she went so far as to call the Independent a revolutionary undertaking and suggested that Ms. Dee's talents as a "producer" were enough to justify an earnest comparison to Andy Warhol.
"It's the first time that I have felt the aliveness that I did in the very, very early years of my association with the art world, which in a sense begins at the Factory," Ms. Westreich said, looking around the vast, as-yet-unfurnished room on the first floor, which will house a cafe, a bookstore and a stage for performances and lectures. She pointed to a large rubber tire laying on its side on the floor. "This is a swing," she explained. "This is a very exciting place!"
Ms. Dee had nice things to say about Ms. Westreich, too. That magical evening at her apartment, the 36-year-old said, was proof that New York is going through a moment right now—that the glitzy, frivolous culture of the boom years is giving way to a new era of intellectual engagement and open-minded community among art lovers.
Ms. Dee is very impressed with it all. Just recently, she said, a small drawing journal she admires hosted a Sunday afternoon lecture series on "a variety of philosophical and theoretical topics," and drew a standing-room-only crowd. "People just could not get a seat," Ms. Dee said.
This new seriousness, according to Ms. Dee, is precisely what she and her team hope to capture with the Independent. "Independent is really supposed to be a response to the discourse," she said. "It's really coming out of a response to the discourse and this new energy."
As is fashionable these days, Ms. Dee and her team are adamant about downplaying the commercial aspects of what they're doing, refusing to call the Independent what it is—an art fair—and referring to it instead in press materials as a "hybrid model and temporary exhibition forum" that "lies somewhere between a collective exhibition and a reexamination of the art fair model."
Lofty and polite has proved an effective combination. Ms. Dee and her partner on the project, the London gallerist Darren Flook, said the dealers they invited to show at the Independent were eager to participate in a nontraditional fair because the economy has made them more adventurous. "You don't want to be in a trade-fair environment when you're not making huge amounts of money, you know?" said Mr. Flook, who is 38. "Who wants to be in a trade fair when there's no trade?"
Collectors, too, have been responsive, according to Ms. Dee, including ones who had grown tired of and disillusioned with Armory Week. "Darren," she said, "was constantly getting calls from collectors and curators in Europe, saying, you know, 'Normally, I don't come to New York during this week, but because of this, I'm so intrigued that I'm getting on an airplane!'"