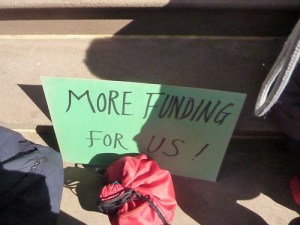 Michael Gimm and Michael Allegretti debate tonight.
Rudy Giuliani will raise money for Grimm.
Crain's also says Jay-Z is out of the AEG deal.
The W.F.P. tries saving the subways.
Ben Smith picks up on Andrew Cuomo's popularity drop.
T.P.M. picks up on Hiram Monserrate's slogan.
"Monserrate evoked Cesar Chavez and President Obama during his speech Tuesday morning. He said like those leaders, he would power through his struggles and win the election."
David Paterson steps back from the Aqueduct deal.
NY1 has more.
Ben Fried says state lawmakers transfered millions of dollars away from M.T.A. and put it into the general fund. Restoring that money, says Fried, would be enough to stave off the M.T.A.'s drastic cuts.
Harry Corbitt's replacement is out.
"Constantine's book is an ambitious, though not always convincing."
And The Atlantic remembers what day it is today.