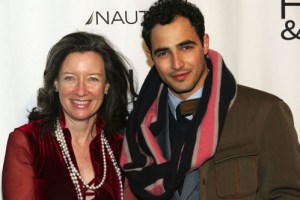 In this week's Times Magazine, Dominique Browning looks back on her final days as editor at House & Garden:
In the four days we were given to pack up our belongings, I was overwhelmed with an urge to hoard and began stuffing every House & Garden paper bag, pencil and notepad I could get my hands on into a box, so that I would never run out of office supplies. I salvaged enough to run a small corporation from my kitchen. I didn't think of this as stealing. I thought of it as a twisted sort of recycling–part of the strange new economy of severance into which I had been thrown.
You can take her job, but you can't take her can-do spirit.