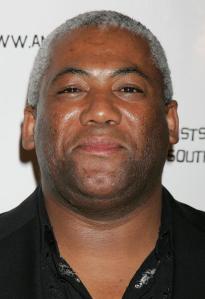 Spyro Gyra, who opened the the first annual (and Observer-sponsored) HSBC Jazz Festival at the Nokia Theater last night, arrived on the scene near the end of the distilled-Bitches Brew fusion jazz movement that spawned Weather Report and Return to Forever. The quintet has spent the intervening decades trading off between melodic, tonal meditations on post-bop, and mining the spirit of Kenny G with a funky bass line attached. But, as a prolific live act–they've played more than 5,000 shows in their long career–they nearly redeem their flubs.
Led by saxophonist Jay Beckenstein, the group is astonishingly comfortable playing together, changing styles and rhythms incessantly. Onstage, Mr. Beckenstein alternated between alto and tenor sax, sometimes breathing into both at the same time. He played his saxophone like it was his oldest friend, looking sheepishly comfortable even when he was bent over his instrument, wailing into it.
It's Mr. Beckenstein's band, but the real star is bassist Scott Ambush. He kept the group's cacophony in check with a clockwork-like rhythm, all the while shifting genre and style nearly every measure, transforming from Dixieland walkups to Mingus-style hard-bop with calculated ease. The Mingus influence certainly wasn't lost on anyone in the room when Spyro Gyra performed a note-perfect, but utterly bland, interpretation of "Goodbye Porkpie Hat," from the classic album, Mingus Ah Um. The quintet's elementary take on one of the greatest jazz standards of the second half of the twentieth century was summed up by Mr. Beckenstein's words upon finishing: "Thanks. [grunt] Sad song."
Unfortunately, South Africa's Jonathan Butler opened with a cover of "Fire and Rain." It was a conventional moment for a guy who's built a career around breaking convention. Singing in an apartheid-ravaged Cape Town, Butler got a record deal from Jive when he was only 13 years old. What was so refreshing about his set after the James Taylor cover, though, was the self-restraint of his band and his own guitar playing. There were fewer notes, and the band took their time reaching a catharsis, a nice balance to the everything-but-the-kitchen sink hedonism of Spyro Gyra. During solos, Mr. Butler would duck-walk across the stage like a slow motion Chuck Berry. His guitar playing was a strange amalgamation of reggae, jazz, blues, and African folk.
Then, out of nowhere: "Does anybody here like gospel?" Mr. Butler asked. "If you like it, you better make some noise." Mr. Butler proved a salacious pastor, playing gospel as if it were a porn soundtrack (there were even a few "Amens!"–possibly even non-ironic–shouted at the stage). James Taylor missteps aside, he can't help but play babymaking music.
The HSBC Jazz Festival continues Saturday March 27 at the Nokia Theatre Saturday, March 27 with Al Jarreau and Christian Scott, and Wednesday May 12 at B.B. King Blues Club with Patti Austin.