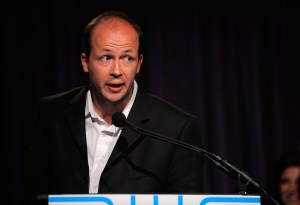 In this morning's Observer, Richard Siklos writes about the Academy Awards' new voting system, and the lengthy politicking process that has everyone hopeful of bringing down the front-runners. "[T]he extra time has also allowed awards campaigners to reach deep into their bag of tricks," he writes.
A little too deep apparently. The L.A. Times reported this morning that Nicolas Chartier, the producer of The Hurt Locker, was barred from Sunday's ceremony after the Academy took exception to an email he sent, urging voters to pick his modestly-budgeted movie, and "not the $500-million film."
As Mr. Siklos notes, The Hurt Locker "has done $12.6 million domestically so far, less than half of what Avatar brought in on its first day."
There are at least a few overarching dramatic conflicts between the two dissimilar films. Their respective directors were once married. And the two films happen to be the primary players in a cross-regional New York-versus-L.A. battle of sensibilities (handicapped in this Observer slideshow).