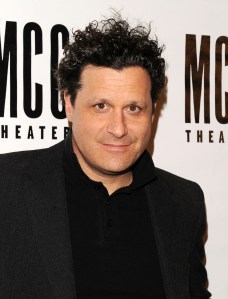 Isaac Mizrahi, the fierce couture hound-cum-TV personality who put Target on the fashionista road map, recently purchased a $1.1 million apartment at 59 West 12th Street in the West Village, according to city records.
The quaint one-bedroom in the 1931 Emery Roth & Sons-designed building has a cozy and convenient layout: the walk-in closet is significantly larger than the petite kitchen corridor—really, this is Mr. Mizrahi we're talking about, not Nigella Lawson; closet space is what the man needs. Not to mention the "large dining gallery" which opens onto an "oversized" living room with a wood-burning fireplace and tree-line southern exposure.
The Brooklyn-bred Mr. Mizrahi, who has boasted, "I'm as much a part of New York as the rats," bought the apartment from publishing veteran Jack Kliger, who took over as CEO of floundering TV Guide last summer. Before that, Mr. Kliger was chief executive of Elle publisher Hachette Filipacchi Media U.S., and before that he was publisher of Glamour and GQ magazines.
Mr. Mizrahi is known to live in the West Village with his partner, Arnold, and his dog, Harry. Neither Mr. Mizrahi's spokesperson nor Mr. Kliger could be immediately reached for comment; but this reporter, for now, guesses that it sounds like an expansion or a purchase for a friend or family member.