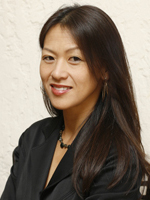 Yale Law professor Amy Chua's first two books–World on Fire and Day of Empire–concerned international policy. Her third, Battle Hymn of the Tiger Mother, will take a turn for the domestic: it's a parenting memoir.
The book, which generated heated interest in the days leading up to its sale, sold at auction to Ann Godoff of Penguin Press. According to an editor at a major New York publishing house, the final price was in the high six figures.
Godoff declined to comment, as did Chua's agent, Tina Bennett of Janklow and Nesbit.
The book describes Chua's decision to raise her third-generation, half-Jewish daughters in a super-traditional Chinese style: no praise, no sleepovers, no B-pluses, lots of piano practice. Chua lays out a working definition of "the Chinese mother" and becomes one by choice.
This is not the precious navel-gazing of the world's Ayelet Waldmans (No home-baked bread! Bad mother!)–this is a chronicle of X-treme parenting.
Future required reading for Park Slope naptimes?