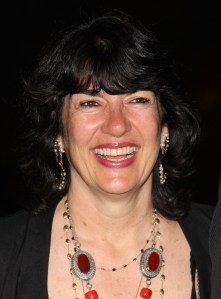 In keeping with its decision to have George Stephanopoulos co-host a program that barely interests him, ABC has reportedly offered his old gig at This Week to CNN international correspondent Christiane Amanpour, who wants to make the Beltway staple less about Washington politics.
According to FishbowlDC, Ms. Amanpour has told colleagues that she'd prefer to stay in New York, and not move to the capital, if she takes the job.
Politico mentions that ABC chief executive Bob Iger and his wife, Willow Bay, might be particularly fond of Ms. Amanpour, which appears to have given Ms. Amanpour the nod over more predictable hosts–Jake Tapper, Terry Moran, Gwen Ifill–for a Sunday morning show.