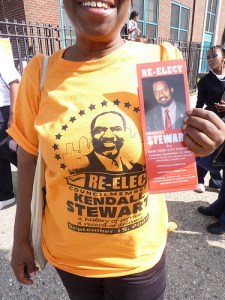 A former Council staffer who plead guilty to misusing public funds in the slush fund scandal has agreed to pay a $2,500 fine for improperly employing his daughter.
Asquith Reid, who used to work for Councilman Kendall Stewart of Brooklyn, admitted in a deposition made public just now that his daughter was hired by the Council in October 2002 and that he directly supervised her, which is against Council rules.
Stewart, who was never accused of any wrongdoing, went on to lose his re-election last bid last year to Jumaane Williams.