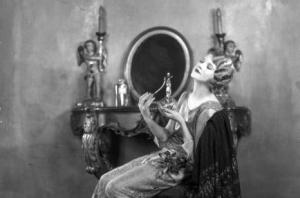 New York Times perfume critic and provocateur Chandler Burr shook up an esoteric symposium at the New School's Tishman Auditorium on Friday, March 26, with a quick flex of his critical muscles.
"I don't like it. I want a different scent," he told international fragrance-maker Pascal Gaurin, the man behind Arden Beauty and Tom Ford Black Violet.
The audience gasped.
M. Gaurin blanched.
The two men were onstage with fellow "accidental perfumer" Majora Carter, MacArthur "genius" and co-host of the new public radio series The Promised Land, whose pioneering green-collar work is bringing beauty to the Bronx. Ms. Carter and Mr. Gaurin are collaborating on a fragrance to be piped through the ducts of the 103-unit Sister Thomas Apartments building on 870 Southern Boulevard in Hunts Point.
Mr. Burr praised their efforts as being "the olfactory equivalent of green-roofing the Bronx," but disparaged their bright and slightly floral, slightly citrusy L'eau Vert du Bronx du Sur for not being as "natural" as he'd like. He would prefer a fragrance that smells exactly like a leaf or grass, he explained to the packed auditorium.
Other matters under discussion during the daylong conference, titled HEADPSPACE and hosted by Parsons' the New School for Design and MoMA in partnership with International Flavors & Fragrances Inc. (IFF), Coty Inc. and Seed magazine: Is there a language of scent? How is scent tied to our perceptions of space and time? How will electronic sensors reshape our olfactory world? Will iPods someday be scent containers? Throughout the day, different aromas were sent through the air, all of them pleasant.
The event launched Parsons' new M.F.A. program, Transdisciplinary Design, and featured a roster of 29 speakers and panelists, including IFF senior perfumer Carlos Benaim, Rockefeller University neurobiologist Leslie Vosshal and Berlin-based conceptual scent artist Sissel Tolass, who once bottled the sweat of 16 phobic men at the precise moment of panic attack and showcased the "scents" in a gallery.
Ayse Birsel, co-founder and creative director of the New York-based "empathy driven product design studio" Birsel + Seck, had teamed with Mr. Benaim and IFF New York Creative Center manager Véronique Ferval to create a customized perfume palette for the conference. Ms. Birsel said that the experience of bringing scent and design together made her feel as if she'd been producing silent films and then had suddenly discovered sound. The team's results-"Birth," "Puberty," "Partnership," "Sex," "Empty Nest," "Death"-were available on a folding table in the lobby, with sniffers invited to spoon "scent beads" into little plastic baggies for at-home whiffing. "Puberty" was redolent of sweat and dirty socks. "Sex" smelled suspiciously of semen. "Death" was pleasantly musky, a bit like a rainy fall day in Ireland.