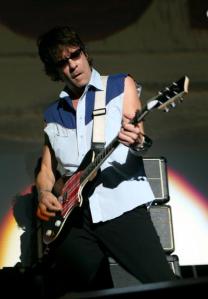 "How does one react to the death of one's mentor?": Paul Westerberg on Alex Chilton.
Gastronomica as a post-Gourmet food magazine.
Oh mem'ries: looking back on an "era" in web-traffic measurement.
"I am fairly certain that I was the first Seven Sisters grad to eat duck liver chased with a Diet Coke in the lobby of a federal penitentiary."
The New Yorker on March Madness: "It's time to bring the spirit of Eustace Tilley into the tournament."
The Atlantic chats with Jules Feiffer.
Our sources say the Local Natives were awesome at SXSW.