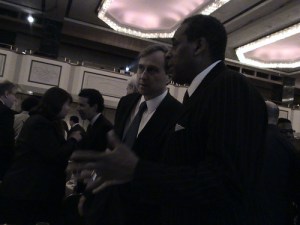 The chorus of Republican discontent with the state chairman, Ed Cox, now has an outlet in a new website with an apt name: DumpEdCox.com.
The site seems to be mainly fueled by Cox's decision to support a long-time Democrat, Steve Levy, over a life-long Republican, Rick Lazio, for governor. But it also expresses other grievences:
"He has squandered many ripe opportunities for a rebirth of the New York Republican Party during his short tenure in office AND failed at even the basics of fundraising and voter identification."
The first item was posted on March 20, at 8:30 p.m.