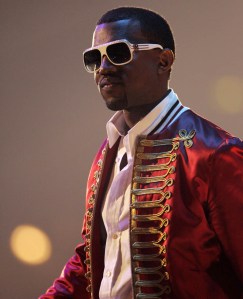 "In fashion, you're either in or you're out." So says Teutonic temptress Heidi Klum at the beginning of every episode of Project Runway, currently unspooling its seventh season on Lifetime.
Achtung! If Heidi were correct, I would be out of a job and so would vast numbers of other fashionably employed New Yorkers. Thankfully, Mrs. Seal is dead wrong. Fashion is no longer icy and aloof. Fashion is a massive, forgiving, ambiguous melting pot where people and trends can dig in their Lee Press-On nails and hang on for years and years without ever being out. Donna, Michael, Cynthia … bonjour! New geniuses join the fray every season—Alexander Wang, Rodarte, Joseph Altuzarra—but nobody is ever forced to leave. The result? It's sort of like a fashion version of that insane ship's cabin scene in the Marx brothers movie A Night at the Opera. (That's the kind of antique reference you can expect when you allow geriatric groovers like myself to remain "in.")
Let's have some concrete examples:
1. Uggs. Style pundits may have broadcast their out-ness for years, but last week's snowy streets were packed with Uggs-sporting fashion plates.
2. Diane von Furstenberg and Oscar de la Renta. At 63 and 77, respectively, more popular and groovier than ever.
3. Skinny jeans. Despite their supposed out-ness, they have managed to become a fashion staple, especially when tucked into riding boots. Tally ho!
4. Jean Paul Gaultier. Thinking he's a bit last century, dahling? Think again! He's launching a new collection with Target this month, fer Chrissakes!
5. Military style. It was in 18 months ago, and now it's allegedly in all over again. Was it ever really out?
6. Joan Collins. Her septuagenarian fabulousness in the new, kooky Alexis Bittar ads wheat-pasted all over town would point to the fact that she is in again. But was she ever out?
7. Dill pickles? Stay calm, Aunt Mildred, we'll get to them in a moment.
Why has fashion turned into this come-all-ye-chafing dish? I'll tell you why: In the old days, style used to be the prerogatives of a small group of people. Now it is a national sport. Ticket sales are exploding. People are pouring into the arena in such vast numbers that none of us can keep track of the rule book. Et voilà! Nobody is keeping score. All bets are off. Anything goes, even scrunch boots.
The latest trend to enter the fashion arena is a real shockerooni. Grab your gherkins, girls! I'm talking about pickles.
Pickles are the new macaroons. (Laduree macaroons have been the fashionista nibble of choice for the past couple of years.) I am not kidding! All my hippest friends are proudly crunching their way through jars of dildo-shaped dills and—blech!—guzzling pickle juice like it was Diet Coke.
The trendiest and chicest pickles are bottled at the Brooklyn-based McClure pickling plant by Bob McClure and his team. Big sellers are the garlic dill and the spicy pickles. I called owner Bob McClure over the weekend to ask him about the semiotic/psychological underpinnings of the new It snack. The droll prince of pickles took a break from bottling his new pickle brine, Spicy Bloody Mary Mix, and tartly laid it on the line: "Pickles are low-calorie and healthy, but the real reason they are now in fashion is because everyone already has an iPhone."
I am sure Heidi Klum would contend that Laduree macaroons are out and organic artisan pickles are in, but, as per my thesis, the reality is that pickles have merely joined macaroons in fashion's gigantic in-box. They, like Isaac Mizrahi and reindeer sweaters and tribal tattoos, are now here FOREVER! This is a good thing. It's a sweet thing.
PREVIOUSLY: Don't miss Simon's remembrance of the late, great Alexander McQueen >
sdoonan@observer.com