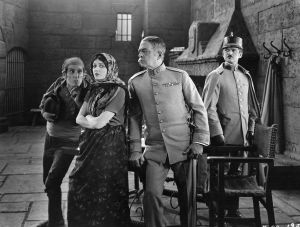 Time Warner Inc. might offer as much as $1.5 billion dollars for MGM, according to Bloomberg News.
What do you get for that?
Well, a 4,100-title library, the James Bond franchise, the Pink Panther franchise, part of the upcoming Hobbit movie, some television channels, and the rights to the show Stargate.
Last year, according to Bloomberg, the historic studio made only one film, a re-make of Fame. There are plans to release a Bond film in 2011, but as of November, there was no production schedule for it.
The studio is currently about $4 billion in debt. Investors are hoping to get $2 billion, but most analysts seem to think they'd take considerably less.