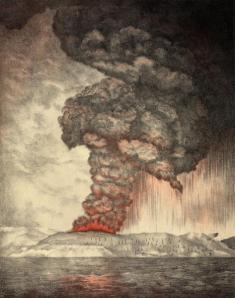 The London Book Fair is scheduled for next week, which means that much of the literary world was set to converge on England. Unfortunately, a giant cloud of volcanic ash is now in the way. But this will not stop the plucky London Book Fair!
Says director Alistair Burtenshaw, "Our view is that the show must–and will–go on and we will provide all the help we can to ensure it runs as smoothly as possible."
Keep calm and carry on.