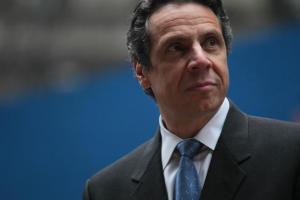 Attorney General Andrew Cuomo would like to see more of Pedro Espada Jr.'s records.
This afternoon, Mr. Cuomo subpoenaed the State Senate for records of 10 employees who worked for Mr. Espada's office.
"We want to know where these people worked and when. We also want to know why they were hired and under what circumstances," said Mr. Cuomo in a press release. "It should be no surprise given the nature of these abuses that we would look to determine whether the misconduct reaches into the State Senate. We will follow the facts wherever they lead."
The subpoena comes two days after Mr. Cuomo filed a civil alleging Mr. Espada siphoned money from Soundview Health Centers, a Bronx nonprofit founded by Mr. Espada. Yesterday, state and federal investigators raided Soundview's office (with boltcutters) and hauled away 30 boxes.