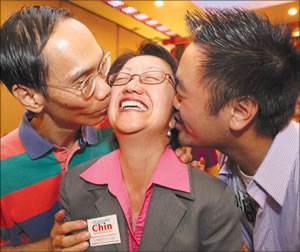 Attorney General candidate Eric Schneiderman is getting the endorsement of Margaret Chin, the City Council member from Lower Manhattan, according to a campaign source.
A formal announcement is expected later today.
Schneiderman is locking up the support of the Democratic establishment in New York City, including a sizable amount of support from African-American, Latino and Asian lawmakers–a diverse coalition that'll probably bode well in a Democratic primary.