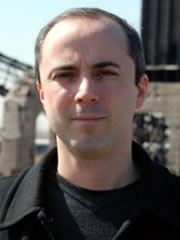 John Del Cecato, the guy who made ads for the last two winning attorney general candidates, signed on to work with Eric Dinallo.
Del Cecato worked on Andrew Cuomo's campaign in 2006 and, four years earlier, he did the same for Eliot Spitzer (who was running for re-election as AG at the time). Del Cecato also helped some guy in Chicago.
A source said the deal was formalized only a few days ago.