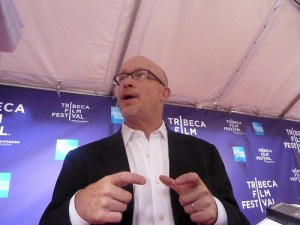 A little bit more from Alex Gibney on his new Eliot Spitzer documentary.
"He didn't always come up with an answer that made tremendous sense," said Gibney. But that was better than the "pat sound-byte" or "stage-managed apology, like Tiger Woods, was entirely to his credit."
Also, "President John F. Kennedy had prostitutes in the White House. We don't talk about him as the scandal president," said Gibney.