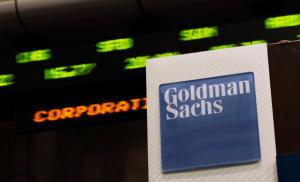 Goldman Sachs opened the phone lines this morning.
In a rare move, the big bank let the public listen in on its first quarter conference call, announcing billion dollar profits just a few days after the S.E.C. stoked public anger by accusing the big bank of selling investments that were designed to fail.
We can't imagine too many average Joes were on the call–which ended up being short on entertainment, since C.E.O. Lloyd Blankfein never got on the horn–but the Wall Street Journal live-blogged it anyway.
Apparently Goldman's counsel echoed the main talking point from their press release yesterday.
For the third time in about 3 three minutes, [Greg] Palm mentions how "professional" and sophisticated and experienced IKB and ACA were at CDO deals , suggesting they knew what they were doing.
And the Journal noted what might become a new talking point.
NOTE: That was the most interesting exchange so far. Palm essentially seems to be arguing that all mortgages were weak at the time so it didn't matter what collateral had been selected for the CDO, and whether it was selected by someone who was long or short on the housing market. The SEC argues that this is a judgement call that should have been left up to ACA decide. But it wasn't able to do so because Goldman didn't disclose Paulson's short bet on the CDO.
So yeah, someone had to be on the other side, and it was all going to fail anyway.