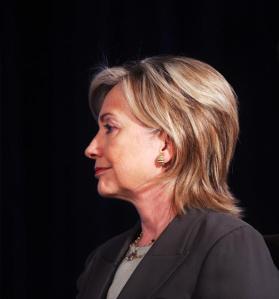 President Obama won't take Republican Senator Orrin Hatch's suggestion that he nominate Hillary Clinton to the Supreme Court.
Mr. Hatch said he really likes her and she's done a great job. And who knows, maybe the confirmation process will go smoothly. Yes, seeing how it went so well for Sonia Sotomayor–who had made almost no public statements except her controversial "wise Latina" comment–surely it would go well for Ms. Clinton, who spent eight years in the White House as the most divisive First Lady in history, and also ran for president.
In any case: "The president thinks Secretary Clinton is doing an excellent job as secretary of state and wants her to remain in that position," said a spokesman.