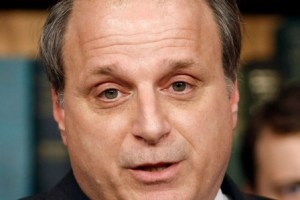 The House ethics committee says it will launch "a full and complete investigation" into the saga of Eric Massa–which is exactly what the former congressman was trying to avoid when he abruptly resigned from the House last month.
In a bizarre post to his Web site just after announcing he'd leave his seat, Mr. Massa wrote: "In that investigators would be free to ask anything about me going back to my birth, I simply cannot rise to that level of perfection. God knows that I am a deeply flawed and imperfect person."
The committee isn't empowered to investigate former members, so the committee will instead focus on what was going on in Mr. Massa's office and whether it should have been reported sooner. Mr. Massa's former chief of staff–who was paid $40,000 just before the congressman's resignation–still works in the vacated Congressional office.