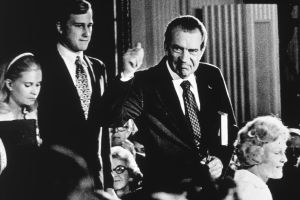 The shake-up at the Republican National Committee may ultimately be a boon to New York State Republican Chairman Ed Cox who is still facing a blowback from the RNC for recruiting a Democrat to run for governor.
The RNC's executive director–presumably tired of defending things like spending donor's money at a bondage club–was recently replaced with a guy named Mike Leavitt. Leavitt worked on John McCain's presidential campaign directly under Cox, who was the New York State campaign chair.
"They did New York together," said one high-ranking Republican official, speaking about Cox and Leavitt.
Friends in good places.