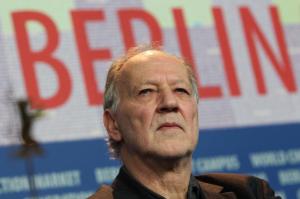 Werner Herzog will make a documentary about cave art in 3-d.
Robert Gates won't be giving any money to WikiLeaks.
The BBC notices all the Downfall parodies.
Williamsburg waterfront concerts: Schumer should be psyched, but what about the pool parties?
HBO has immediately renewed Treme.
John Boehner wants to know more about Eric Massa.
Maybe this is why the drama Pulitzer was so weird.
Carolina Herrera is too fancy for Tinsley Mortimer's reality TV show.
Facebook cares about your safety, apparently.
Restructuring at Random House.