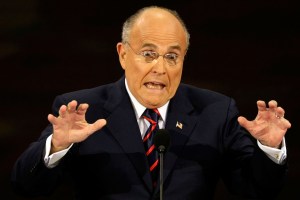 Rudy Giuliani is still getting revenge for 2008.
The Gizmodo iPhone scoop and its $10,000 price tag.
The mayor would have liked a little notice that the president is coming.
Mad Men won't run more than six seasons.
Chuck Schumer doesn't like John McCain's immigration proposal.
Zucchini bread soft serve? No.
Spotting restaurant critics.
Rich people may be reduced to moving their own garbage.
Are university alumni magazines a secret haven for good journalism?
Diane Von Furstenberg wants to be buried in her backyard.