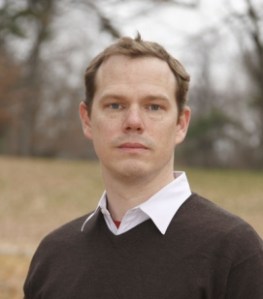 Before he bolted for the "maw of Yahoo," Gawker's John Cook filed a FOIL request for emails between aides to Governor David Paterson and several media outlets.
As Mr. Cook notes in a long post today, the request put the Albany Times-Union in the awkward position of choosing between supporting the free exercise of FOIL, and trying to protect the communications of its reporters–which could expose confidential sources.
(It's not the first time the paper has found itself in a FOIL-related controversy.)
Rex Smith, the paper's editor-in-chief, called this one an "interesting dilemma" and said they were "scratching their heads" about which side to take.
But barring further legal action, the paper won't have to decide. At the end of Mr. Cook's detailed post is an update, which says the governor's office denied the request based on the journalist's shield law.
Will Yahoo throw around some money to fight this suit? There's no indication in the post (nor the update) that they will. But if the ever-expanding portal really wants to be considered a news site in its own right, a hard-hitting disclosure suit seems like a good place to start.