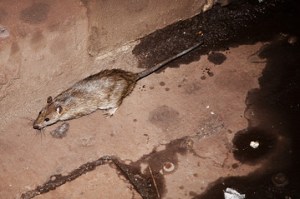 The Wall Street Journal's much-anticipated New York section debuts today (See Politico's PDF). What's news in the Journal's New York?
– Rats: They have "taken over a stretch of the Upper East Side."
– Would-be terrorist Najibullah Zazi.
– Lots of real estate: 666 Fifth Avenue, the Mark Hotel, and Christie's new Brooklyn storage space.
– The Brooklyn Ball: "watching the fashionable crowd tackle nine legs of beef, 16 turkeys, two whole pigs and 150 rabbits in the Brooklyn Museum's Beaux-Arts Court."
– Sports, including "football's odd couple."
– "Deputy mayor Howald [sic] Wolfson" is off to DC.
– Culture: Broadway and auction houses.
– American Girl Cafe: Still closed due to a norovirus.
Also, the Journal's engravings get New Yorky: the Brooklyn Bridge at the top of the page and a Greek takeout coffee cup next to the "tips and comments" contact email.
Stay tuned for John Koblin's report on this morning's WSJ press conference–and for background, here's Koblin's recent cover story on the impending newspaper war.