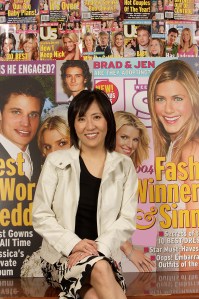 Former US Weekly Janice Min is heading to Los Angeles, the Post reports today.
She is selling her prewar condo at 285 Lafayette St. for $7.3 million. She'll also apparently start getting to work on a celeb-mommy blog out on the left coast. What former magazine editor isn't starting a Web venture these days?
Ms. Min also recently wrote a story in the Post–and is working on a book on the same topic–about the anxieties of making more than $2 million a year while her husband had a much more modest salary!
Life is good to Ms. Min these days!