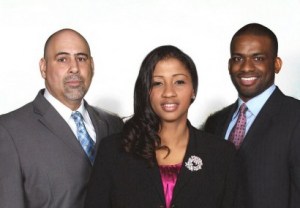 The Vote for Our Kids Team backed by North Ward Leader Steve Adubato won in the race for three seats on the Newark Advisory Board.
Shavar Jeffries was the top vote-getter with 6,456, followed by allies Ivan Lamourt with 5,019 and Shanique Speight with 4,351.
UPDATE – David Giambusso of the Star-Ledger reports Thursday that incumbent Speight is just six votes in front of challenger Alturrick Kenney with provisional ballots yet to be counted.