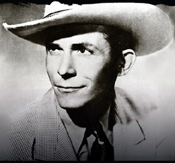 And don't forget: non-journalism Pulitzers.
– For fiction, Tinkers (Paul Harding)

– For drama, Next to Normal (music by Tom Kitt, book and lyrics by Brian Yorkey)

– For history, Lords of Finance: The Bankers Who Broke the World (Liaquat Ahamed)

– For biography, The First Tycoon: The Epic Life of Cornelius Vanderbilt (T.J. Stiles)

– For poetry, Versed (Rae Armantrout)

– For general nonfiction, The Dead Hand: The Untold Story of the Cold War Arms Race and Its Dangerous Legacy (David E. Hoffman)

– For music, Violin Concerto (Jennifer Higdon)
Surprising and noteworthy in all this: Tinkers was published by Bellevue Literary Press, which is run out of Bellvue Hospital; and the Pulitzer Prize for music exists.
Also, Hank Williams got a Special Citation!