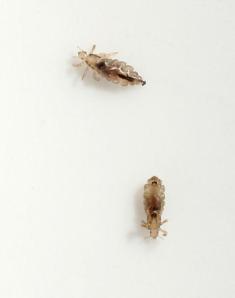 Lice are the latest source of parasite paranoia, but don't worry: The Times reports that plenty of people will charge you plenty of money to get rid of them:
"I certainly wasn't going to pick them out myself," the mother said, explaining that she felt too repulsed to be fully functional. The fee for rendering her children's scalps lice-free? Roughly $300, not including recommended follow-up visits and products like combs and organic lice shampoos….
A visit to Hair Fairies, a hair salon dedicated exclusively to lice removal, with locations in Manhattan, Chicago, San Francisco and other cities, costs an average of $300 a head. A middle-of-the-night consultation with a technician from the Lice Treatment Center on the Upper East Side can run $500 or more.
Perhaps we are not ready for parenthood, because we find ourselves wondering: Couldn't we just keep our 500 bucks and have an itchy kid?