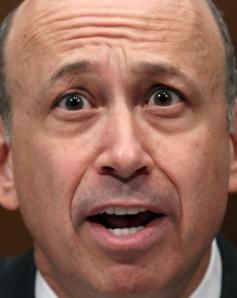 As of this writing, Lloyd Blankfein is still on the stand (well, at a table, really).
The first panel–featuring Fabulous Fab Tourre–didn't even get a recess until after 3 p.m., so even though Panel Two was mercifully short, Mr. Blankfein is now working late deflecting questions about his bank's position in the mortgage meltdown.
And, senators continue to use the term "shitty" quite liberally. Although Missouri's Claire McCaskill at least felt the need to apologize about it.
"Just so Mom and Missourians know, my use of bad word in hearing today was only quoting Goldman's language in one of their internal emails," she wrote on Twitter earlier.