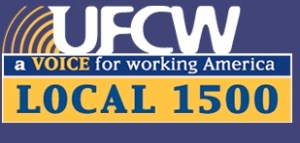 One day after CWA's vice president called Rep. Mike McMahon "the Judas from Staten Island" for opposing the health care reform bill, another union is forgiving him.
The United Food and Commercial Workers Local 1500 released a statement saying they hope labor groups "consider the full labor voting record of all candidates in this upcoming election season."
The union announced they're supporting McMahon for re-election, and is reminding people he has what they consider to be a pretty pro-labor record, which includes support for the Employees Free Choice Act, and pension reform.
"Our Union will continue to support Congressman Michael McMahon, based on his long history of supporting our members. We hope that over time the New York labor movement will unite to keep our real enemies out of public office and continue to support people with an overwhelming pro-labor voting record. Unity is our greatest strength, while division will only benefit those who wish the labor movement harm," the union said in a public statement.